Pellet Smoker Tubes, Polishing & Smooth Surface, Easy to Use and Clean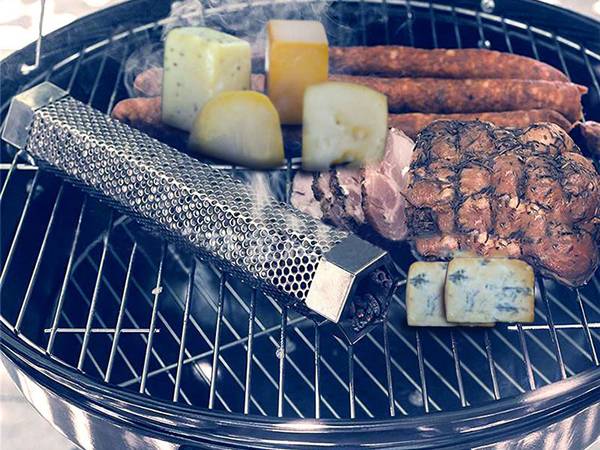 Pellet smoker tubes are perfect choice for cold and hot smoking.
Pellet Smoker Tube is made of welded stainless-steel perforated mesh. It is designed to deliver additional smoke infused flavor in your gas grill, pellet grill or propane fired smokers. It adds great flavor for your meat, pork, or fish and expose them to a tasteful smoke of smoldering wood.
A variety of materials, shapes and sizes are available
Polishing treatment, smooth and shine surface
Low & high temperature resistance
Acid & alkali resistance
Waterproof and fireproof
Easy to use and clean
Special discount for large orders and various promotion campaigns
Features
Materials: stainless steel 304, 304L, 316, 316L
Length: 3", 6", 12", 18", or customized
Hole Size: 3.5 mm or customized
Diameter: 30–60 mm, or customized
Shapes: round, square, triangle, hexagon
Structure
Open top end allows you to place pellets into the pellet smoker tubes with ease.
Sealed bottom end adopts one-step molding technology, making the bottom cap free from welding
Full welding and polishing treatments enable its excellent performance and smooth surface
Uniform hole arrangement, simple but beautiful, enabling the pellets inside well-ventilated and fully burned.
Advantages
Ideal for cold and hot smoking. It's a great way to add that delicious and savory smell of smoke to any type of meat, cured meat, cheese, nuts and vegetables.
Easy, safe and tasty smoking for 2–6 hours. The larger the capacity, the longer the hour.
Easy to use like a pro. It works well with any kind of pellets, wood or chips such as cherry, hickory, mesquite, apple and pecan.
Simple to use and easy to clean. Food grade stainless steel is durable, anti-rust and heat-resistant.
Specifications
The specific sizes of pellet smoker tubes are as shown below. Other sizes can be customized.
Pellet smoker tube specifications
Application
Pellet smoker tubes are perfect for cold and hot smoking to add more smoke flavor to your grill like chicken, pork, fish, shrimp, vegetables.
Pellet smoker tube is used for smoking lamb shashlik.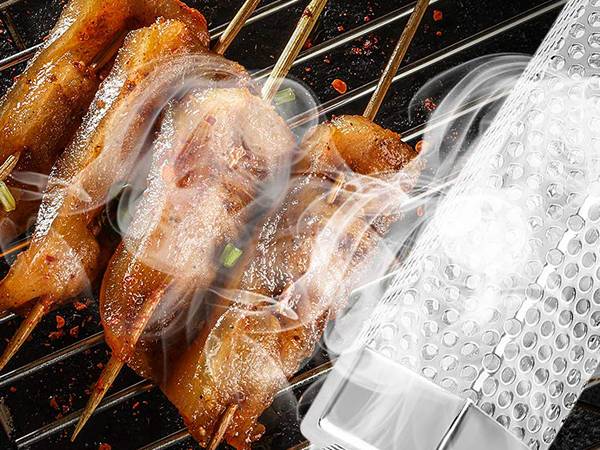 Pellet smoker tube is used for smoking beef tendon.
Pellet smoker tube is used for smoking shrimps.
Pellet smoker tube is used for smoking fish.
Related Products
In addition to a variety of pellet smoker tubes, we also offer various types of cold smoke generators as shown below.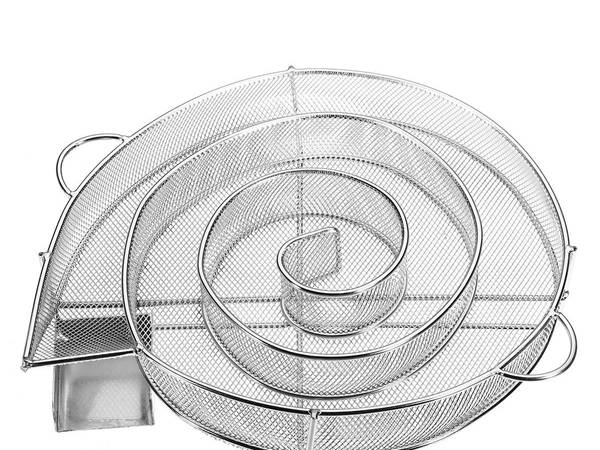 Round cold smoke generator
Rectangle cold smoke generator
Hexagon cold smoke generator
Inquiry for Our Product
When you contact us, please provide your detail requirements.
That will help us give you a valid quotation.