SS Welded Wire Mesh fence - Good Strength & Beautiful.
Stainless steel welded wire mesh is very popular to be made into fence. Stainless steel welded fence is extensively used in our daily life, such as security windows, porch fence, channel fence, plant fence or tree guards, safety barriers, security fencing for machine and equipment. Among all the materials of welded fence, stainless steel wire mesh is the best choice. Because of its natural advantages, like corrosion resistance, rust resistance, good strength, beautiful surface, which contribute a lot to its function in fence. The other materials like iron fence, galvanized welded wire mesh fence, PVC coated welded wire mesh fence and alloy welded wire mesh, however, none of these kinds of fence can compared with stainless steel welded fence almost. So if you need a fence now, stainless steel welded fence is a good choice.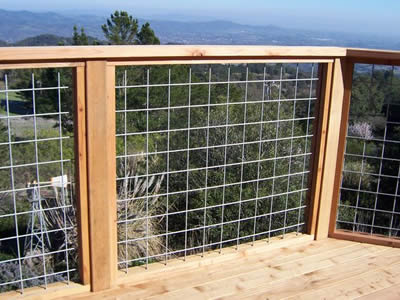 SSWF-1:
Stainless steel welded mesh fence for safety at outdoor sightseeing, not only provides a safe environment, this kind of barrier plays a role as decoration as well.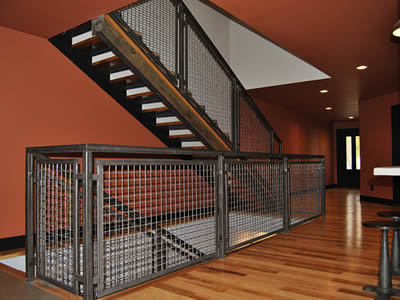 SSWF-2:
Stainless steel welded mesh fence for corridor, also for channel, porch, many styles can be made for your need.
SSWF-3:
Stainless steel welded mesh fence for sports field, ecology green area, pool, vegetable garden and any other places where need a separation.
SSWF-4:
Stainless steel welded mesh fence in our living areas to ensure safety, we can also get separate from the outside.
SSWF-5:
Stainless steel welded mesh fence for cow, horse and any other animals to feed for farmers.
SSWF-6:
Stainless steel welded mesh made into fence for protecting machine and equipment in industry, it can also used for independent area.
SSWF-7:
Stainless steel welded mesh make into various shape for protecting street lamps on roadside and bridge.
Inquiry for Our Product
When you contact us, please provide your detail requirements.
That will help us give you a valid quotation.